Beef tomato is a special high-quality fruit that has big size with little seeds and thick flesh. This fresh fruit is very healthy and nutritious with a high content of vitamins. That's the reason why it's a favorite fruit of women, supporting them in maintaining beauty.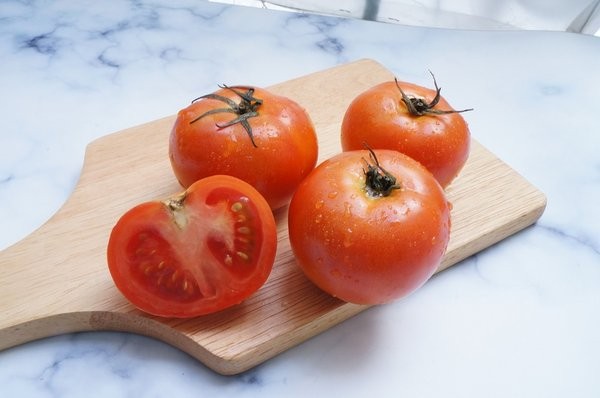 Benefits of Beef Tomato
Good for pregnant women
Folic acid, also called folate, is an essential nutrient for people, especially pregnant women, which contributes to forming bones for fetus and reduces the risk of neural tube defects.
Improving eyesight
Vitamin A in beef tomato helps improve the eyesight, preventing night-blindness and macular degeneration. This vitamin also works as a powerful antioxidant formed by the excess of beta-carotene in the body. This natural antioxidant helps reduce the risk of eye diseases related to harmful free radicals.
Adding iron, calcium, and vitamin C
Beef tomato provides you with a great amount of iron that is beneficial for people with anemia. This fruit is also rich in vitamin C and water, helping prevents you from getting cold, cancer, etc., and it is also beneficial for skin, reducing the appearance of wrinkles. Organic tomatoes are also rich in calcium, an essential mineral for bone health.
Reducing bad cholesterol, and risk of heart disease, good for digestion
The nutrients in this food, such as lycopene can reduce bad cholesterol, improve excretion, and reduce the risk of cardiovascular disease. The high fiber content of this fruit also helps boost the digestion and improve colorectal health.
Production Process:

Produced by the farm of Nico Nico Yasai which uses clean source of water lying 60m underground, bio-pesticides made from natural materials such as chili, vinegar, coals, etc. this organic fruit is a safe food. Moreover, the soil where the vegetables and fruits are cultivated on is extremely safe without the penetration of chemical fertilizers and pesticides.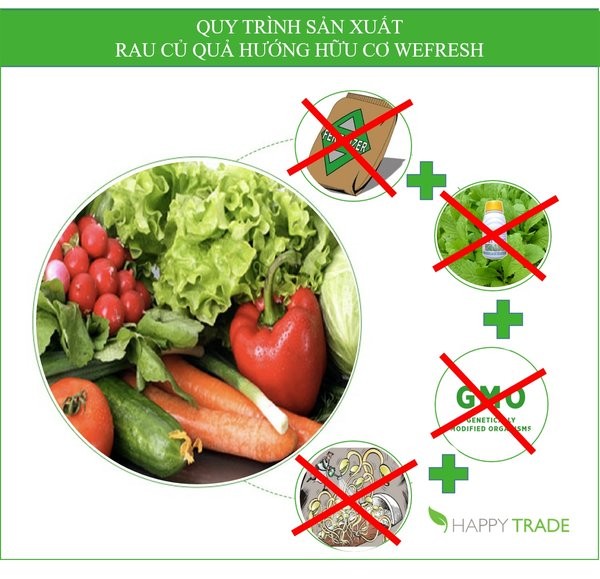 Local areas of production: Buon Me Thuot, Dak Lak, Vietnam.
Storage methods:

DO NOT store in the fridge. Store it at room temperature.
What are dishes from beef tomato?
Tomato juice
Delicious, refreshing, and nutritious tomato juice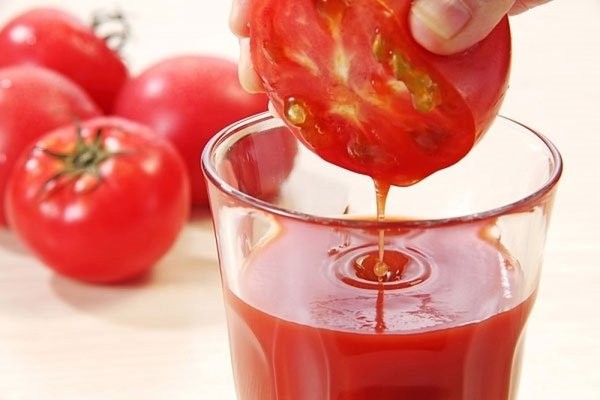 Tomatoes stuffed with chopped pork and scallion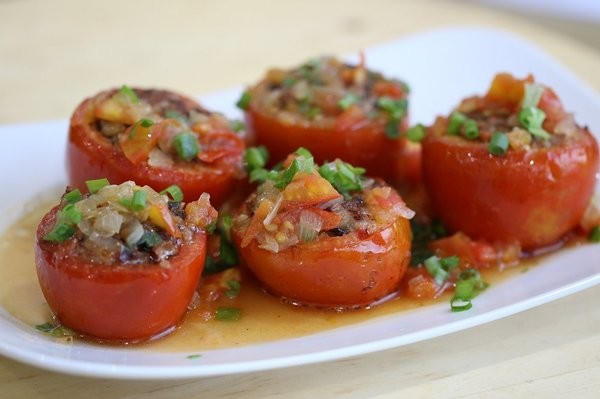 Supplier Information
Nico Nico Yasai vegetable farm is run by Japanese engineer with a modern production process meeting JAS standard (Japanese Agricultural Standard). Every agricultural product of this farm, are cultivated and grown in a totally biotic process without the use of toxic chemicals.