Cherry tomato is red, small, round, sour. However, it is sweeter and crispier than regular tomatoes.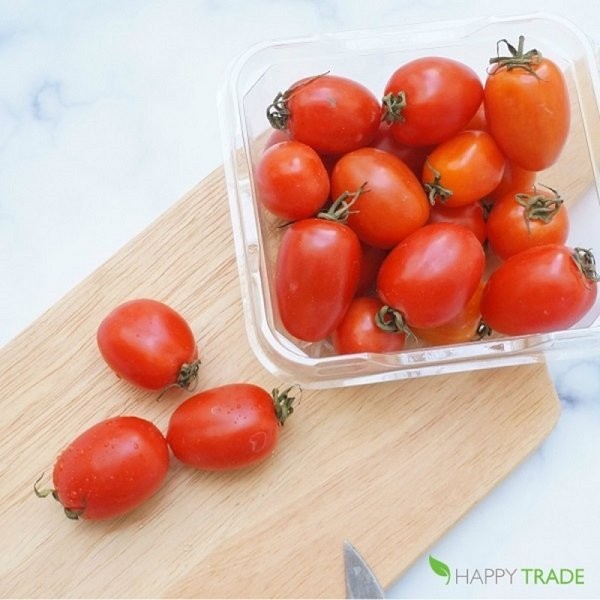 Benefits of cherry tomatoes
Supports skin and hair beauty and maintains eye health
Tomatoes contain a lot of antioxidants, like vitamin C, vitamin A and beta carotene. These antioxidants help prevent irreversible damage caused by free radicals for us to have white skin, make hair sleeker and more healthy. Especially Vitamin A in cherry tomatoes contributes to the development of beautiful natural bright eyes
Good for diabetics
Cherry tomatoes provide a lot of nutrients, which plays an important role in regulating blood sugar in the body. Also, chromium promotes the increase in insulin, reduces the risk of diseases caused by high sugar consumption, prevents and controls of diabetes.
Good for circulatory system
There is a large amount of potassium in cherry tomatoes - which is essential for veins, muscles and the circulatory system. Potassium helps to lower cholesterol, balance blood pressure, and help the kidneys remove residues from the bloodstream, reduces the risk of stroke or heart attack in the body.
Get strong bones
Calcium and Vitamin K are two of the many substances in cherry tomatoes. These keep bones healthy against osteoporosis, fractures and bone deformities, which lead to special disabilities for young children.
Production process: Grown by Thien Sinh natural vegetable farm. Besides creating conditions for plants to grow naturally in the soil environment, water that has been censored before being put into irrigation and cultivation, even fertilizer for plants is organic. In addition, Thien Sinh vegetable farm also combines many different crops to change the environment. The application of organic oriented production and harvesting processes makes safe products for consumers.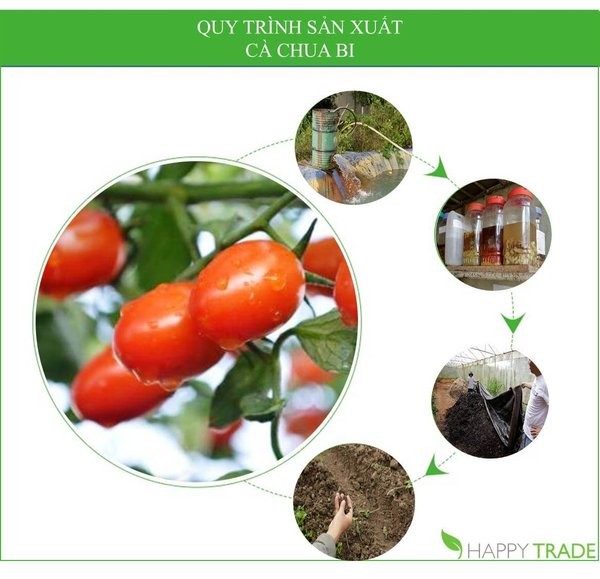 Production area: Don Duong, Lam Dong, Vietnam.
Dishes made from cherry tomatoes
Salmon rolls with pan-fried cherry tomatoes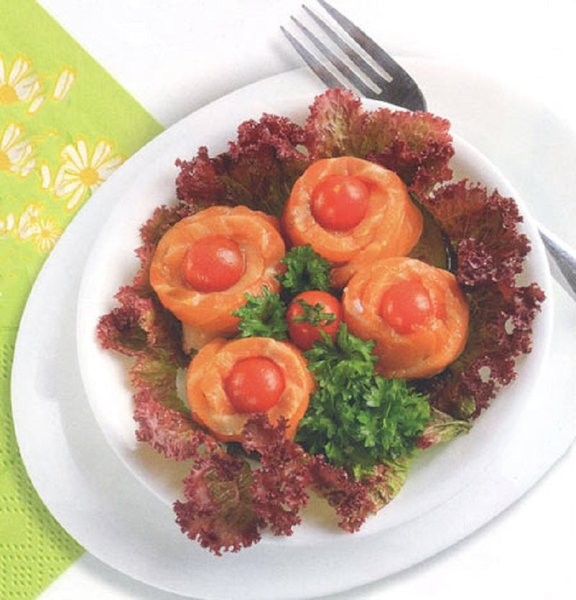 Cherry tomato salads with boneless chicken leg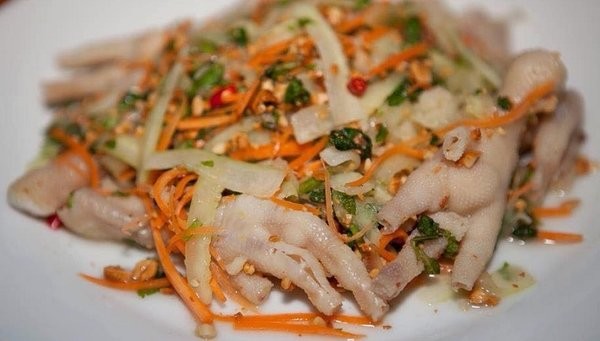 Supplier information
Thien Sinh vegetable farm is founded since 2010 located in Ka Don, Don Duong, Lam Dong province. In order to meet the needs of every household using clean food, especially organic vegetables and fruits, Thien Sinh is currently providing tropical leafy vegetables and fruits. This is considered as greenhouse with a long-term experience in growing according to strict standards of the United States Department of Agriculture.