Organic Virgin Cold Pressed Coconut Oil is produced by Luong Quoi Coconut Processing Co., Ltd. Coconut oil is produced by modern cold pressing technology to maintain 100% natural taste of coconut.
Using organic coconut oil will be better for health and food consuming, it is also safe when used as cosmetics ingredients.
It is one of the products with USDA and EU organic certification in Vietnam. The product ensures that no chemicals are used during planting and producing products.
Production process
Cold pressed coconut oil of Luong Quoi Coconut Processing Co., Ltd. is produced under organic production process with production lines, modern machinery and skilled staffs.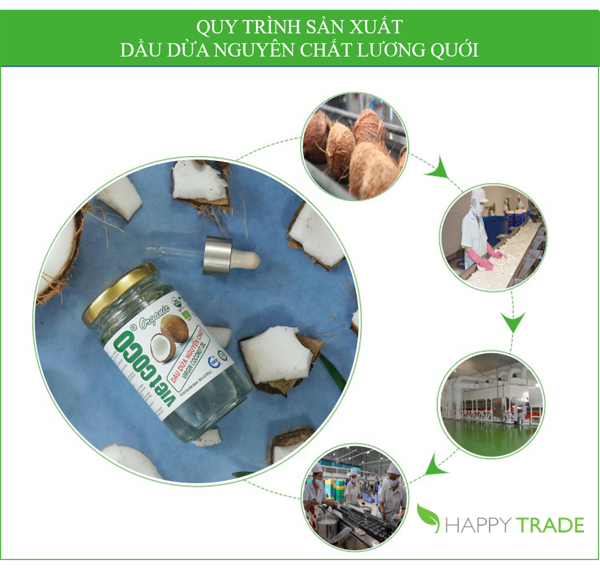 Production region: Ben Tre, Vietnam.
How to use and preserve:
Can be used for beauty care purposes and facial care.
After cleansing your face, apply the product evenly on your skin and massage, wait 20'-25 ', then rinse it with cleanser.
Put some oil in your palm and smooth it from the root of your hair, incubating within 15'-20 ', then cleanse twice with regular shampoo.
Preservation: put in a dry, cool, clean place, avoid direct sunlight and toxic chemicals that can affect product quality.
Some products related to Luong Quoi organic virgin cold pressed coconut oil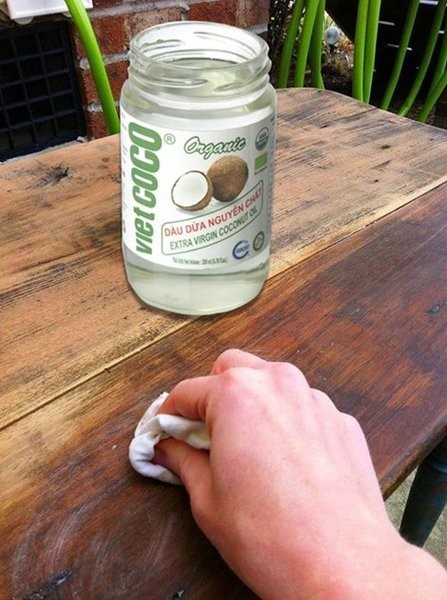 Expiration dates: 24 months
Supplier information
Vietcoco coconut oil is a product of Luong Quoi Coconut Processing Co., Ltd, it has received many certificates and awards from many associations: HACCP, GMP, HALAL, KOSHER, ORGANIC (USDA, EU) and exported to many countries all over the world.
See more supplier information here.