Japanese Sweet potato has beautiful purple skin and yellow flesh. When well boiled, it tastes sweet and smells fragrant. This is a great source of starch, fiber, and other nutrients. It tastes soft but not too dry, the skin is easy to remove and the flavor is really attractive and delicious.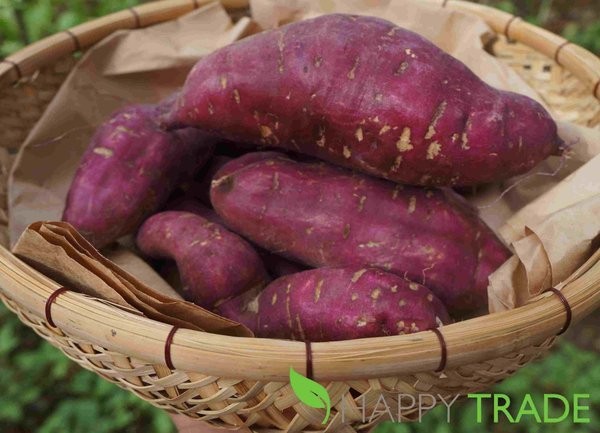 Benefits of Japanese sweet potato
Filling the body with energy
One of the greatest benefits of this Japanese sweet potato is supplying energy. It can be a great choice for a delicious and healthy breakfast that provides you enough calo, many beneficial nutrients and low content of fat, supporting weight loss.
Being the great source of fiber and vitamins
This food is amazingly rich in fiber, helping treat the indigestive symptoms like constipation, indigestion, etc. In addition, it contains a lot of vitamins and minerals like vitamins A, C, D, stimulating the metabolism and absorption, improving the immunity.
Being useful for diabetes patients and supporting weight loss
The plant sugar in sweet potato supports people in losing weight and does good for people with diabetes.
Production process: This food is grown by Thien Sinh Farm in clean soil and water with the use of bio-fertilizers and bio-pesticides made from neem seeds, natural enemies, etc. Besides, this farm use a variety of plants in crop rotation in order to create different environments and more natural nutrients for the soil. Thanks to the application of production and harvesting, Thien Sinh Farm brings customers safe and high-quality vegetables and foods.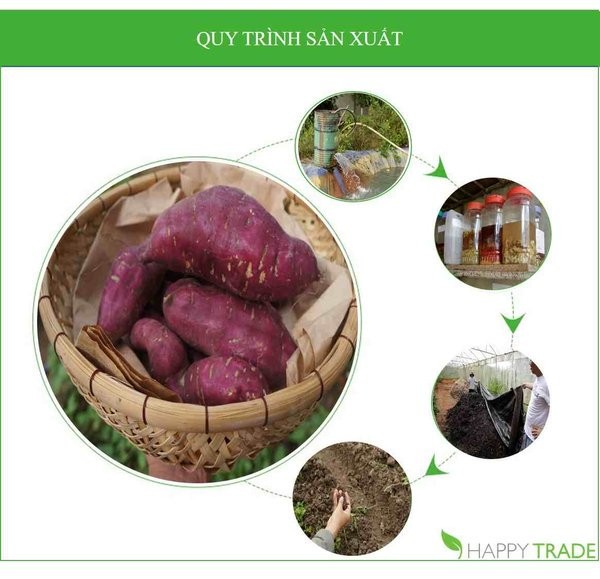 Local area of production: Lam Dong, Vietnam.
Storage methods: Store sweet potatoes in dry and airy places.
What are dishes from Japanese sweet potato?
Simple but delicious and addictive boiled Japanese sweet potatoes for a hungry stomach.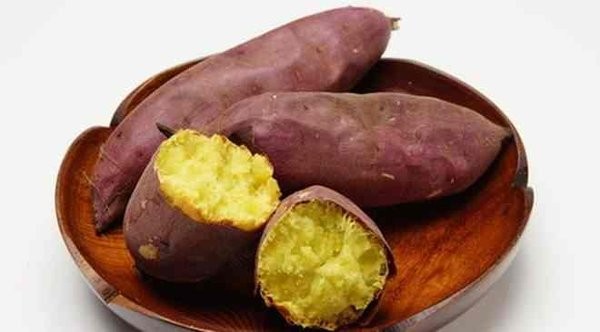 Good grilled sweet potatoes
Nutritious Japanese sweet potato soup for babies
Supplier Information
Thien Sinh is a farm established in 2010 situated in Ka Don Commune, Don Duong District, Lam Dong Province. The name of this farm is combined from two meaningful words that are "Natural" and "Ecology" with the aim of bringing the consumers safe temperate vegetables and fruits.