Fresh guava has a slightly sour and sweet taste. Especially, it is rich in nutrients thanks to natural cultivation, no chemical fertilizers, no herbicides and no growth stimulants.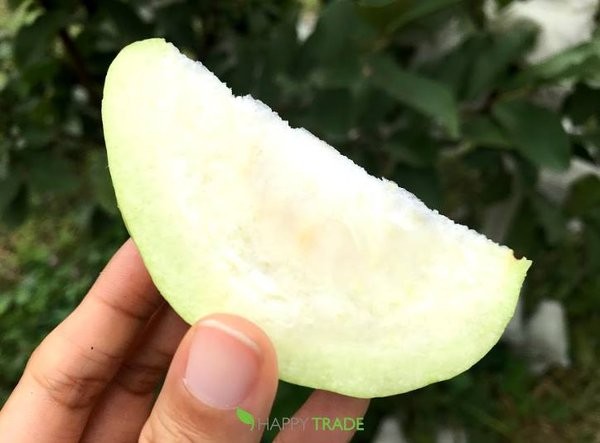 Some benefits of Fresh guava
Enhance cardiovascular condition
Guava fruit or products with guava leaf extract lower blood pressure, reduce bad cholesterol and increase good cholesterol. Besides, guava contains high levels of potassium, fiber and antioxidants, which protect your heart from free radical damage, reduce the risk of high blood pressure, cardiovascular disease and stroke.
Good for the digestive system
Eating a lot of guava is good for healthy bowel movements, helping to prevent or reduce diarrhea and constipation thanks to the abundant amount of fiber.
Support weight loss
Fresh guava contains a large amount of fiber, vitamins and minerals; which is suitable for people who are trying to lose weight because they prolong the feeling of fullness and support weight loss thanks to its low calorie compared to other foods.
Enhance immunity
It provides twice as much vitamin C as an orange. Vitamin C plays an important role in enhancing the body's immunity, preventing colds. Besides, vitamins in guava fruit also help kill bacteria and viruses that can lead to infection.
Slow down the aging process
Antioxidants in guava protect your skin from damage, which can slow down the aging process, help prevent wrinkles.
Production process
It is naturally-cultivated without any chemical fertilizers, growth stimulants, pesticides or other toxic chemicals. Therefore, the pests causing diseases for fruits often appear. The rate of fruit loss and damage is up to 50%.
Production area: Ba Ria-Vung Tau province, Vietnam.
How to use
Clean guava, cut into pieces and eat directly
Clean guava can be eaten directly. Photo: Internet.
Guava smoothie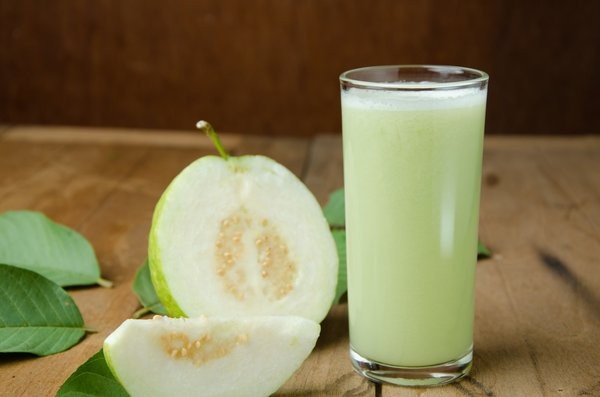 Fresh guava smoothies. Photo: Internet.
Supplier information
Fresh guavas are provided by Uncle Sang's fruit garden. The garden is located in Ba Ria-Vung Tau, offering a variety of fruits. All products are cultivated in an environmentally friendly and a natural way in order to provide high-quality, nutritious products for consumers.